Contact Me

Find the loan to fit your life
Select from hundreds of loan products tailored to your needs
Aaron Johnston
Loan Officer
NMLS# 209217
9755 SW Barnes Road, Suite 470, Portland, OR 97225

About Me
HOW LONG HAVE YOU BEEN DOING WHAT YOU ARE DOING?
19 years
HOW DID YOU ARRIVE AT THIS BUSINESS? WHAT PATH BROUGHT YOU HERE?
I have been interested in personal finance for as long as I can remember. After studying finance in college, I started working in the banking industry. I quickly realized that I enjoyed building professional relationships with clients and helping them work through the process of planning their mortgage as part of their overall financial goals.
DESCRIBE THE MORTGAGE THAT YOU'RE MOST PROUD OF CLOSING.
The most recent one that has funded.
WHERE CAN WE FIND YOU WHEN YOU'RE NOT WORKING? WHAT'S YOUR FAVORITE WAY TO SPEND A WEEKEND OR A SUNDAY AFTERNOON?
Spending time with my wife Jessica and kids Isla (9) and Parks (5), training at Beaverton CrossFit, socializing with friends, or punishing myself on a mountain bike at one of the great trails we have in the area.
ANY NONPROFITS YOU LOVE? WHY?
Make-A-Wish Foundation: Seeing what a granted wish can do for the many children and their families who are affected by life-threatening medical conditions is amazing. I love hearing stories on how Make-A-Wish Foundation is brightening the lives of those it serves. I have been fortunate enough, with the generous help of my clients, to grant seven wishes during the "Season of Wishes." One for each seven that I've been involved with Make-A-Wish.
Keala Foundation: A program that inspires a community to support the youth of Hawaii. My wife and I visit Kauai as frequent as possible, and although it is paradise that we see, there are many challenges that youth in the area face, such as drug and alcohol abuse. This program provides year-round support to help empower kids to maintain a healthy life.
WHERE DID YOU GROW UP AND WHY AREN'T YOU THERE NOW?
I grew up in Florence, Oregon but I wanted to live in a larger city. I still enjoy visiting Florence as often as possible to see family and spend time on the great dunes, ocean and lakes.
WHY HAVE YOU CHOSEN TO LIVE IN PORTLAND? WHAT DO YOU LOVE ABOUT PORTLAND?
Portland has the perfect mix of large-city amenities with a smaller-city feel, and it's in a perfect location to do many of my free-time hobbies. There is always something to do here, whether it is trying a new restaurant or enjoying one of my favorite outdoor pursuits. In under two hours, I can be at the beach, in the mountains or on a great biking trail.
MY GREATEST LIFE ACHIEVEMENT IS…
I married my wife Jessica in 2008
MY GREATEST BRUSH WITH FAME WAS...
Tom Cherones (director of 81 episodes of Seinfeld, my all-time favorite show) came to a birthday party of mine in Florence when I was 24 or 25 and told everyone about crew members and deleted scenes.
Read Blog
Let's find the right home loan for you
We have loan options to fit every situation, from down payment assistance programs for first-time homebuyers to government-sponsored programs for military families and rural residents or jumbo loans in high-cost markets.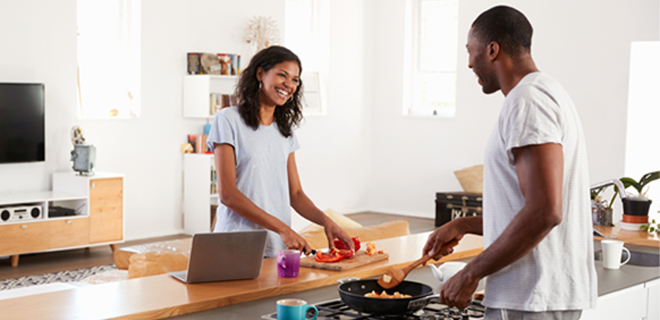 A Conventional loan is a great option if you have an average to high credit score and little debt. This allows you to take advantage of lower interest rates. With these types of loans, you have the option to put 20% down, which eliminates the need for private mortgage insurance (PMI) and saves you money. If you don't have a large down payment saved up though, don't worry. We have Conventional loan options for down payments as low as 3%.
All loans are subject to underwriter approval; terms and conditions may apply. Subject to change without notice.
Awards
Causes I'm
passionate about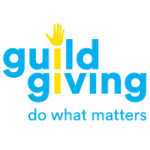 NMLS ID #209217
I am authorized to do business in the states of California, Idaho, Oregon and Washington. Licensed by the Department of Financial Protection and Innovation under the California Residential Mortgage Lending Act; OR ML-176;